Nekki- The Powerful Fighting Game Developer
Nekki is a Russian game development company specializing in creating games for mobile devices and personal computers. The organization, founded in 2002, is known as one of the top game developers in Russia with its engaging and innovative games. The article discusses the popular games and details of Nekki.
Gaming Series of Nekki
Shadow Fight Series
One of Nekki's most popular games is the "Shadow Fight" series. The game is popular because of its fast-paced and intense combat graphics. Here, players can engage in game modes like tournaments and one-to-one fights, which has been a favorite for fighting mobile gamers. The developer released the first series of the game in 2011, which was then followed by Shadow Fight 2 (released in 2015), Shadow Fight 2 Special Edition (2017), Shadow Fight 3 (2017), and Shadow Fight Arena (2020).
Vector
After the success of "Shadow Fight," Nekki expanded its product line and offered another game "Vector." The game is inspired by Parkour action gameplay where players control the character navigating various levels full of obstacles, enemies, and traps. Vector players have fluid and intuitive controls to clear the challenging levels. The game has gained massive appreciation because of its engaging gameplay in single-player and multiplayer modes to compete against others.
DragonSoul
DragonSoul is another successful hit game offered by Nekki. The game is given the name because of its gameplay filled with dragons, magic, and adventures. The game allows players to create characters and select a dragon to ride into battle through a vast and immersive world. Players can form alliances, engage in real-time battles against other players, and collect and upgrade powerful weapons and equipment.The game features stunning graphics, detailed character models, and breathtaking landscapes, making it one of the most visually impressive MMORPGs on the market. The game also offers a deep and intricate storyline and multiple game modes, including boss battles, arena battles, and more.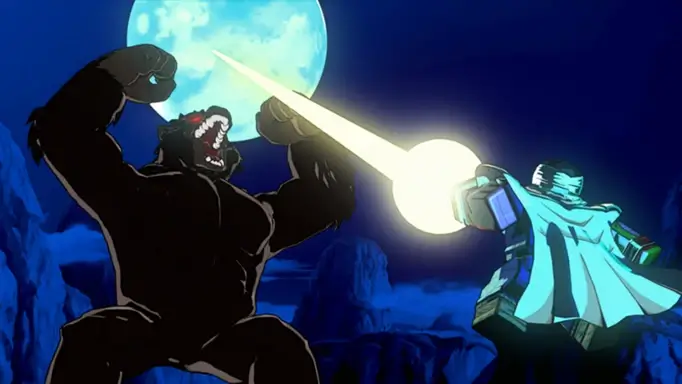 Nekki's Features
Nekki's games can be played on mobile devices (both android and iOS). In addition to its mobile games, It also offers games for personal computers, including the massively popular "Shadow Fight 3." The developer's commitment to innovation and quality is evident in all of its games. The company consistently updates its games with new content and features, ensuring that players always have something new and exciting to experience. The success of its games is mainly due to the company's talented team of developers, designers, and artists.
Banzai.Games: Nekki's Partner
One of Banzai.Games' partnerships is with the publisher Nekki, another game development company based in Russia. This partnership has allowed both Banzai.Games and Nekki's to expand its reach and create more successful games.
Banzai.Games is a game development studio and company based in Russia that specializes in creating mobile games. It was found in 2017 and gained a reputation for producing high-quality and engaging games. The company is well-known for developing popular game titles such as the Vector and Shadow Fight series, which have gained a significant following among mobile gamers.
Final Words
In conclusion, Nekki is a game development company dedicated to providing its players with the best gaming experience. Whether you are a fan of the "Shadow Fight" series or you prefer a more traditional role-playing game, it has a game that is sure to capture your imagination and keep you entertained for hours. So if you are looking for a company committed to innovation, quality, and excellence, look no further than Nekki.